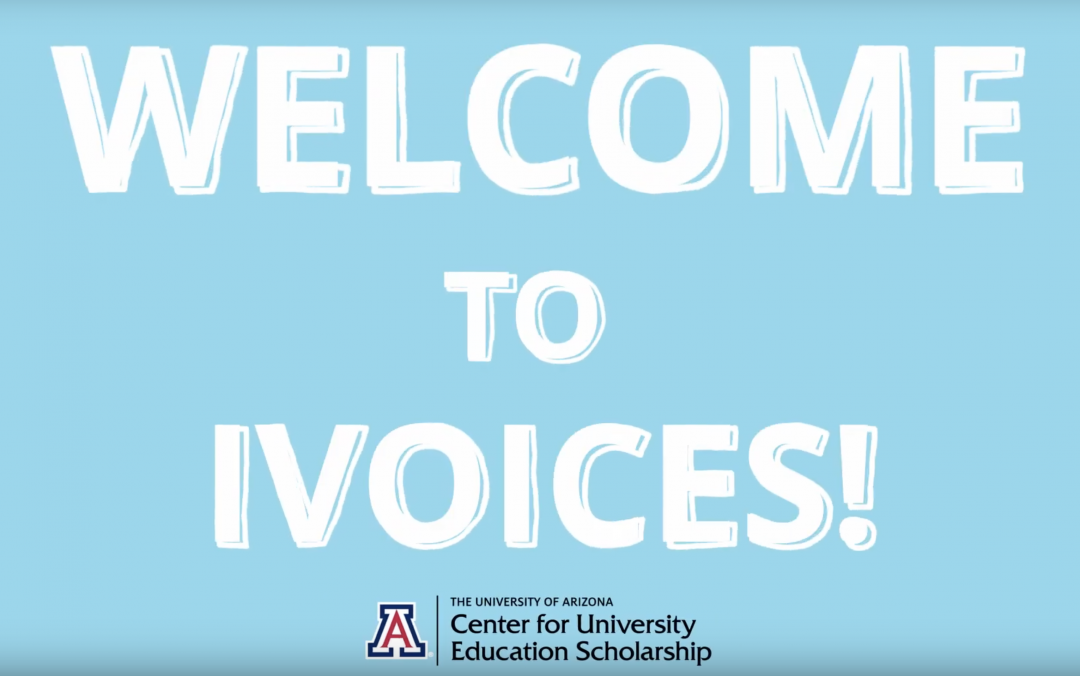 iVoices Media Lab is a three-year project that channels knowledge shared through students' stories into new media, curricula, and scholarship.
We <3 Student stories.
At iVoices we produce, teach, and learn from students' stories about tech in their lives, through teaching, media production, research, and scholarship.
Our Policies, designed with students
Created by University of Arizona Knowledge River Scholar Mario Villa, MLIS, in an internship as iVoices Collection Curator.
iVoices is committed to Diversity, Equity & Inclusion. We recognize and understand that these complex issues have been publicly vaunted to the national forefront during this critical time. In that spirit, iVoices recognizes that not all DEI issues are as visible or openly discussed as others. This is especially true in discourse around technologies, which historically obscures diverse voices and perspectives. We have seen even algorithmic determinations, once regarded neutral and lacking bias, recently become subject to critique and intense scrutiny regarding the obscuring of diversity, equality, and inclusivity of different users and their respective communities.
Intricate and sensitive topics such as gender identity, sexual orientation, and health matters may remain ensconced within the private and individual realms unless invited into more public conversation. Through iVoices, students are invited to contribute stories to the open textbook Humans Are Social Media and other media as valuable participants of the multifaceted UA student body. iVoices is committed to highlighting these crucial differences and diverse experiences among students, which make the UA student body one of the most unique among universities across the country.
Created by Digital Information Management Scholar Paige Carlson, MLIS, in an internship as iVoices Collection Curator.
Read our Digital Preservation Policy.
Created by American Library Association Spectrum Scholar Alexandria Fripp, MLIS, in a GAship for the course Social Media and Ourselves.
iVoices is funded by the Center for University Education and Scholarship, the School of Information, and the College of Social and Behavioral Sciences at the University of Arizona. We appreciate our partnerships with Digital Learning, CATalyst Studios, and the UA Libraries including librarians of Scholarly Communication and the UA Repository, and our Open Education Librarian Cheryl Casey.
We are especially grateful to our Community of Scholars: Dr. Victor Breitberg (Anthropology), Dr. Hong Cui (Information), Dr. Bryan Carter (Africana Studies), Dr. Amy Fountain (Linguistics), Dr. Stephen Rains (Communication), Dr. Shelley Staples (Second Language Acquisition and Teaching). Thanks also to our team of many student supporters and voices.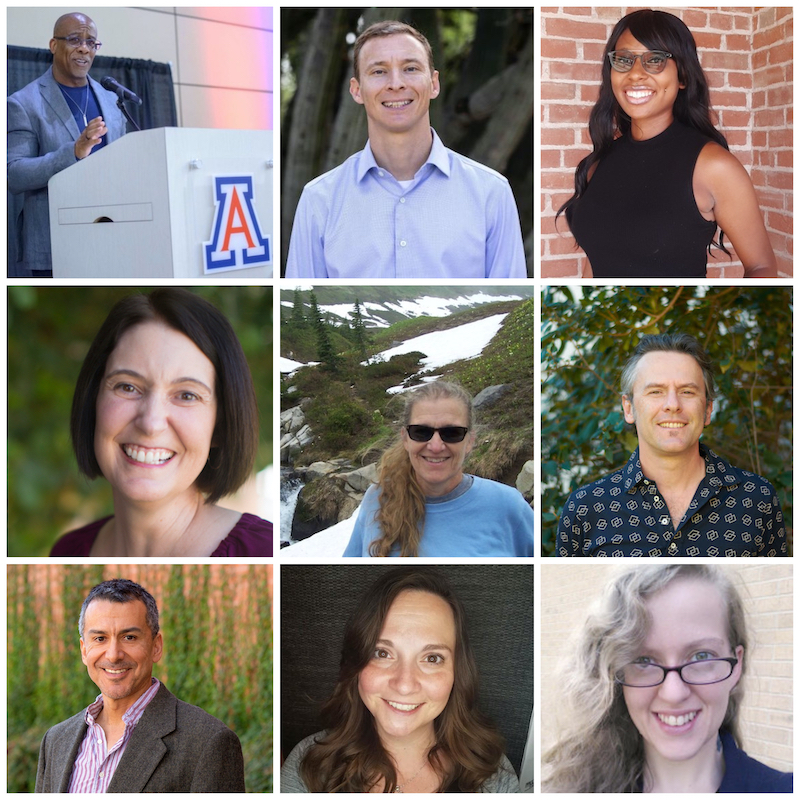 Christina @ wocintechchat.com - "untitled image" • Shawn Fields - "untitled image" • Marcos Luiz Photograph - "Worship" • KAL VISUALS - "A little OTS action." • Jakob Owens - "BTS" • Antoine Beauvillain - "A shot I took during my previous "A shot a day" challenge. It actually got used by websites, blogs, and companies which was nice (and freaked my friends when seeing my face out of nowhere)." • Jakayla Toney - "Camera" • Podcast cover image includes work by Gerd Altmann